Gardens in Derbyshire
Are you keen on gardens?
What better place to celebrate all aspects of gardening than Derbyshire in the Peak District where there is so much variety to offer.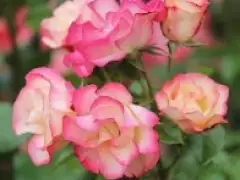 2016 was the 300th anniversary of the birth of Capability Brown so why not start your garden tour with Chatsworth House. The parkland was totally redesigned by Brown. He changed the course of the river and removed a whole village in order to create the wonderful vistas that can be seen today. If that is not enough, Chatsworth was also the home of Joseph Paxton 200 years ago when he was the head gardener. Paxton was responsible for redesigning the gardens and his engineering skills resulted in the construction of the famous Emperor Fountain and the grottos and rock gardens. He also built the largest glass house of its time at Chatsworth and was immensely keen on nurturing plants brought back to England by the plant explorers.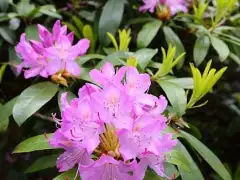 Derbyshire also has gardens for all seasons. In February Hopton Hall's snowdrop gardens are open. The wonderful woodland walks are perfect for admiring the large variety of snowdrops. In the spring the woodland gardens around both Chatsworth and Renishaw Hall are a riot of colour, firstly with yellow daffodils and then tulips and bluebells. Next come the rhodedendroms and azaleas and where better to see them than the wonderful Lea Valley gardens near Matlock. June is the month for roses. The wonderfully romantic Tudor Haddon Hall has a terraced rose garden and Hopton Hall has a beautifully restored rose garden. July is the month of the Buxton Festival. The gardens around the Opera House were all laid out by Joseph Paxton 200 years ago. Thornbridge Hall Garden is a newly restored garden open throughout the year, It has a large collection of hostas and other water loving plants adorning their ponds and streams.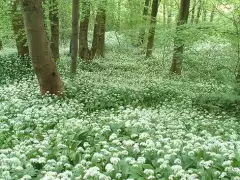 During the summer months Derbyshire villages have their annual Well Dressing Festivals. In addition to decorating the wells with fresh flowers many of the 'secret gardens' in the villages are open to the public. In addition there are very often Flower Festivals.
As autumn comes along the heather moors burst into a wonderful purple colour. The trees begin to change colour and throughout the county the wonderful autumnal hues can be enjoyed.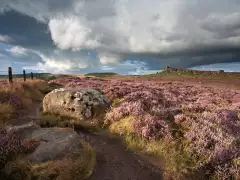 This is just a brief taster of our wonderful gardens, why not come and visit ?
Photography by Chris Gilbert.